We are What We Are
My kid had his first gymnastics lesson the other day. The highlight was walking his feet up the wall while his hands remained planted on the floor. "Bear Walk" they called it. Speaking of bizarre exercises, We are What We Are features an aloof family that eats human flesh for religious purposes. As a torrential rainstorm unearths fingers and incisors, sherif Billy-Bob and Dr. Goober grow suspicious. A restrained mediation on family and tradition, We are What We are is a welcomed retreat from the booze-on-blood type film that's so popular today. It's a well acted, wonderfully directed horror that builds gradually toward the most shocking climax of the year.
Big Bad Wolves
Remember the good ol' days when Dirty Harry Callahan could torture bad guys in run-down factory buildings without the fear of some slacker kid capturing him on video? There's no such thing as privacy any more. Detective Micki learns this the hard way in the Israeli horror pic Big Bad Wolves. Now he and the father of the latest victim of a child murderer must team up to achieve justice. A stylish, darkly comic suspense picture that owes more than a little to the stylings of Tarrantino, Big Bad Wolves is uncomfortable without being grotesque. It forces viewers to ruminate on the horror of torture.
The Conjuring
Ghost Film Check List:
secluded location
tragic history
father whose job takes him out of town for days at a time
communication from the other side
weird paranormal investigators
failed technology
jump scares
sympathetic characters
stormy weather
The Conjuring is traditional in every sense of the word. Yet, it is really well done. And most importantly, it's scary. And isn't that the true test of any great horror film?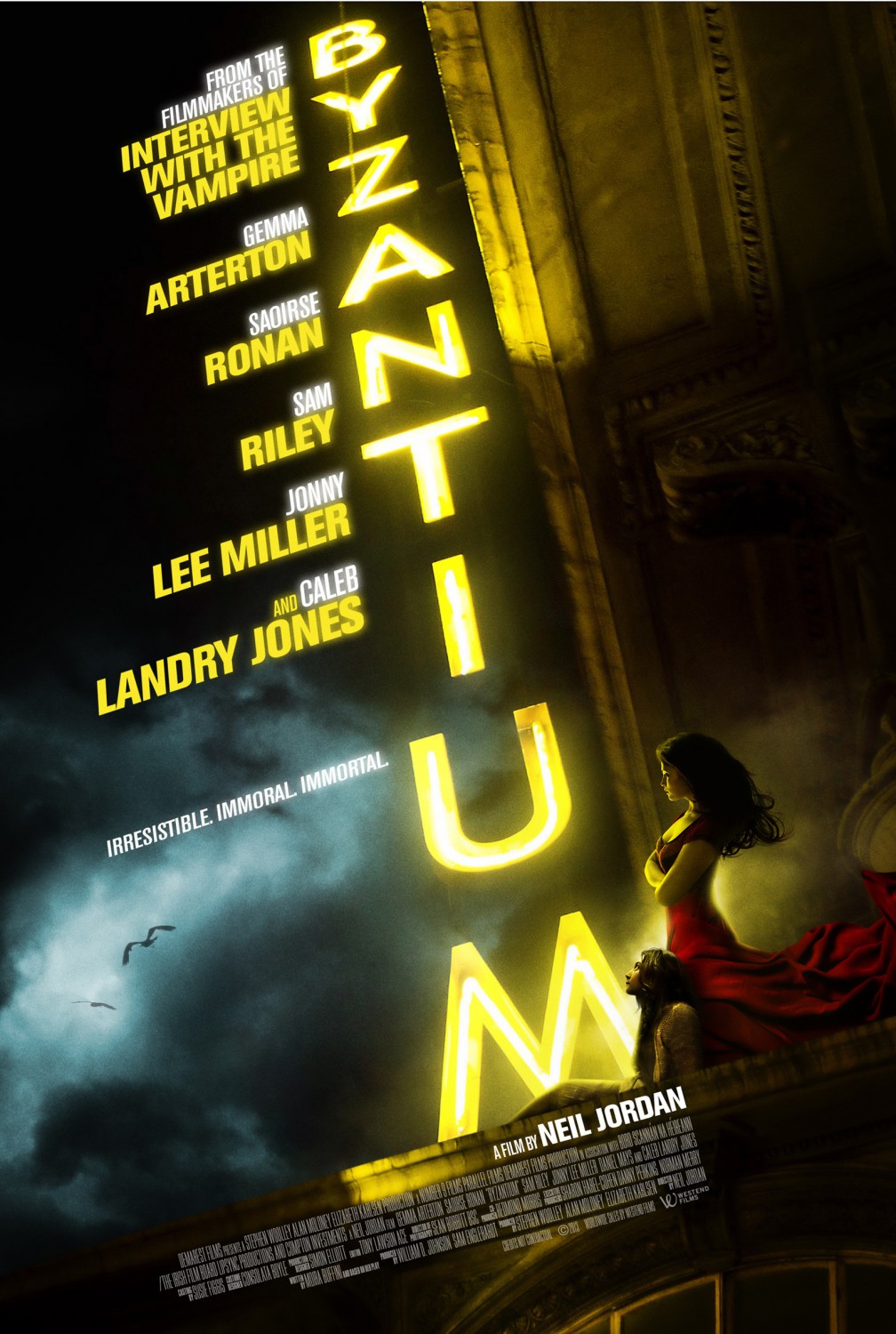 Byzantium
Remember when Brad Pitt and Tom Cruise danced the wild mambo at a hundred feet while Spanish Louisiana twerked the night away? Well Interview with the Vampire director Neil Jordan is up to his old tricks again in Byzantium, the story of a mother-daughter vampire team that are hiding away from a brethren of elders intent on killing them. Stylish and moody with a color palette befitting an urban overpass, Byzantium sees a welcomed break from traditional vampire mythology. Apparently there's a secret cave somewhere that contains the recipe for vampirism. Eleanor (played by the terrific Saoirse Ronan) writes her life story on note paper every day only to toss the paper into the wind. It's both sad and beautiful. And there are worse things to look at for two hours than Gemma Arterton.
Berberian Sound Studio
Long before Toby Jones was voicing that obsequious elf creature in Harry Potter, Dario Argento and friends were splitting heads and slitting throats with unrestrained delight. A creepy homage to the giallo genre, Berberian Sound Studio craftily dissects one of its more sensational elements: sound design. Splitting celery stalks simulate cracking bones; tearing cabbage, torn hair. A bit ambiguous, yet its ominous atmosphere and unsettling imagery provide an experience that is truly entrancing.